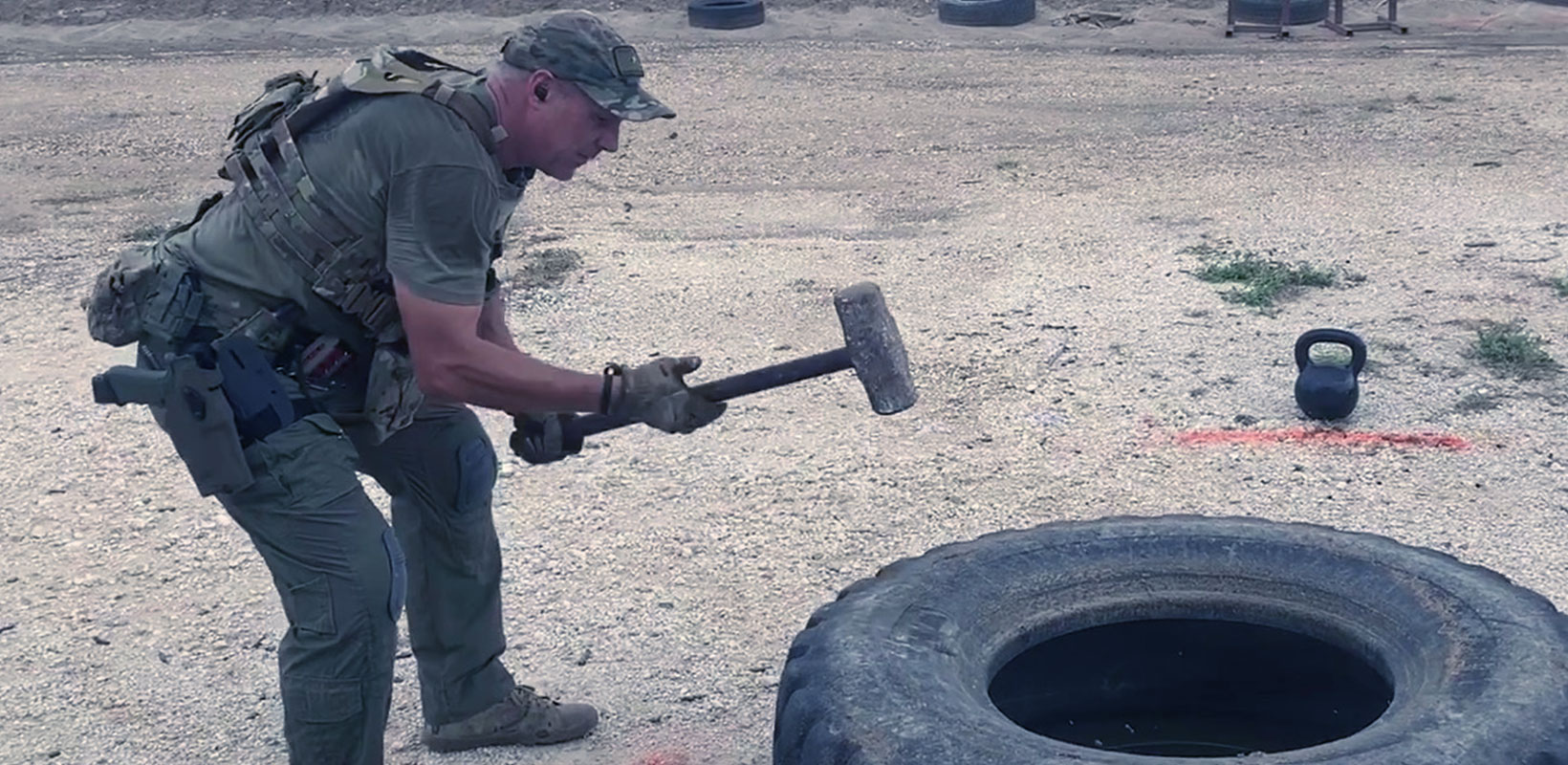 WHAT:  Two-Gun Tactical Fitness (TacFit) Match    Cost: $35
What is Two-Gun TacFit?  Participants will use pistol and rifle to dynamically engage targets from one to one-hundred yards.  What makes this match unique is that each stage also incorporates a physical challenge.  In addition to shooting, participants will perform a variety of tasks that may include lifting, pushing, pulling, moving, carrying, or otherwise dealing with heavy, awkward objects. 
WHY? 

 For people who carry firearms occupationally, or have chosen to possess weapons for self-defense, the need to be physically fit is undeniable.  This match will provide a great opportunity to demonstrate to yourself whether or not you are reaching your goals, both in terms of technical firearms proficiency, as well as physical fitness.  It will help identify whether or not the gear you carry, or the way you're carrying it, will be effective while performing aggressive movements.  Finally, it will be a lot of fun.
EQUIPMENT:

  There will only be two divisions for participants – "Weighted" and "Slick"…To participate in the "Weighted" Division, you will wear a plate carrier with Level III or Level IV rifle plates, front and rear.  There will not be a minimum weight requirement, as long as actual ballistic plates are used, since those plates are suitable for real-world use, and is likely what is actually carried and worn by the participant.  For non-ballistic steel plates, a minimum of 10 pounds (5 pounds each) will be required. Participants not utilizing a plate carrier will compete in the "Slick" division.
Handgun/Handgun Support Equipment:
–        Any handgun suitable for duty use or defensive purpose is allowed. 
–        Handgun optics are allowed. 
–        A holster is required.  A duty-type holster will be more appropriate than a concealment holster, but a concealment holster may be allowed if the participant can safely re-holster a loaded weapon if required.
–        Ability to carry a minimum of two spare handgun magazines on your person
–        A minimum of 60 rounds of pistol ammunition
Rifle/Rifle Support Equipment: 
–        Any rifle suitable for duty use or defensive purposes is allowed. 
–        A sling is REQUIRED!
–        Ability to carry a minimum of one spare rifle magazine on your person
–        A minimum of 60 rounds of rifle ammunition (NO steel core/armor piercing ammo)
–        Hearing protection (electronic ear protection is highly recommended)
–        Clothing suitable for weather on match day, and appropriate for running, jumping, kneeling, etc.
–        Gloves are recommended