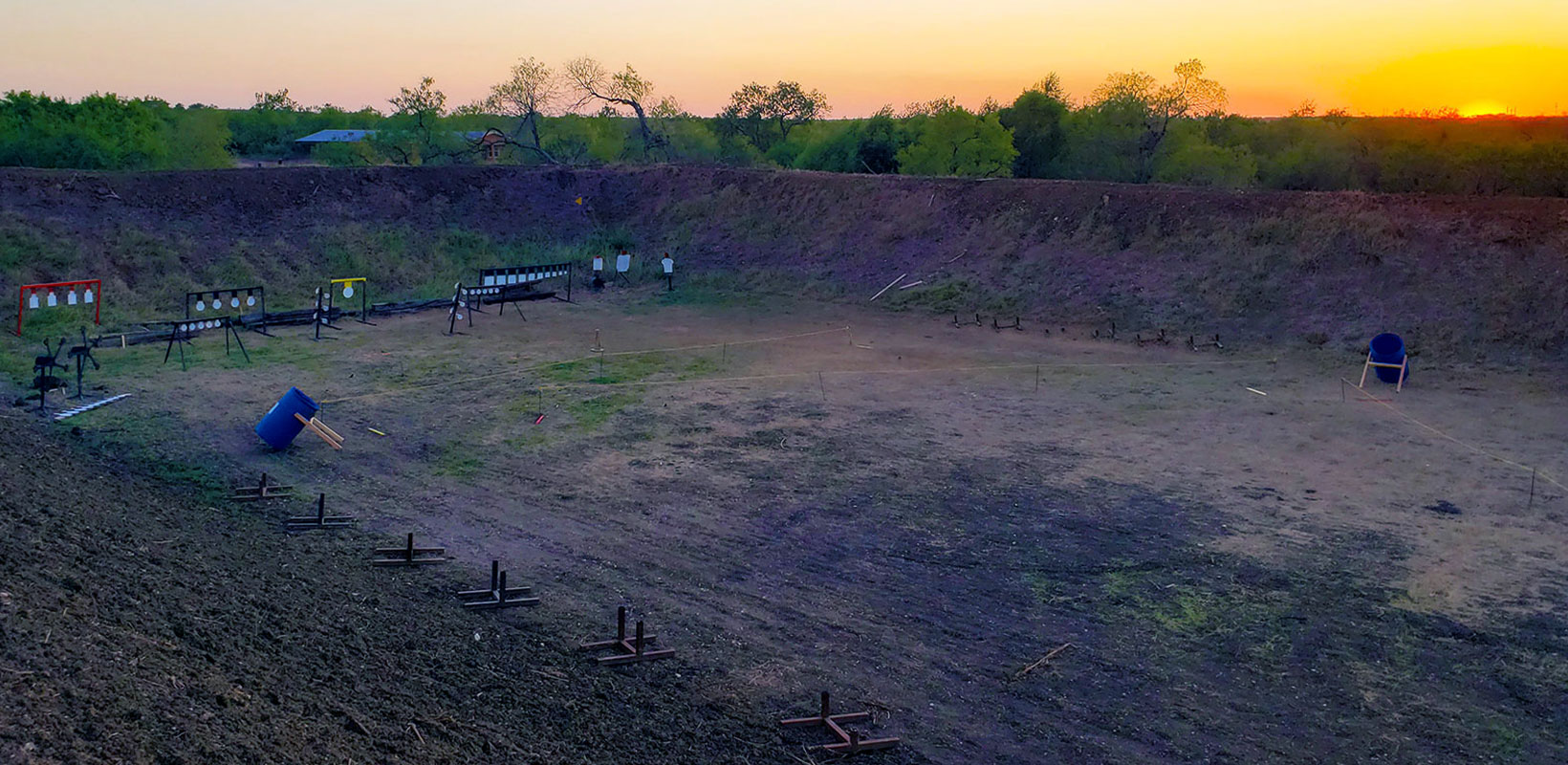 RDI's sole mission is to prepare individuals and organizations to not only survive, but to win a violent encounter should it occur.
RDI is a training and consulting company focusing on the preparation and response to an attack on an individual or organization. In training, we use proven techniques to give our attendees the building blocks necessary to protect themselves and their loved ones. No matter your age, gender or skill level, RDI will modify its programs to meet the needs for you and your situation so that there is no compromise in your ability to confidently, legally and efficiently win in any situation.  In consulting, our team will develop an action plan for your organization that centers around the development of your Emergency Action Plan (EAP). After developing your EAP, RDI will assist in the implementation and training for your organization to ensure the EAP and your response are in sync.
RDI's matrix system uses a simple approach, teaming up with quality instructors, providing consistent and professional training and building a team atmosphere with all our customers, to accomplish our goal of preparedness for any violent event.
OUR TRAINING FACILITY
RDI local training is conducted at our training facility that has been built to fit our mission and training concepts. Our HQ building is comprised of a classroom able to accommodate up to 20 attendees and is equipped for audio visual presentations. Additionally, we can lodge up to 8 personnel in our bunk house if it is necessary to remain local without the heavy lodging expense. Our training range is a private facility comprised of four shooting bays varying in distance from 40 yards to 60 yards and a 500-yard rifle range. With the ability to shoot in multiple directions, our instructors are able to conduct practical training in a more realistic environment.  If you are interested in leasing our location for training, contact us at info@realitydefense.net to get more information.
Spenc Jones
Spenc is currently a police officer with over 17 years of experience. He is assigned to his department's training academy as the Range Master where he oversees the training curriculum of officers and cadets in all aspects of firearms training. He was previously assigned to the patrol division.
Spenc served over 10 years as a Military Working Dog Handler in the United States Navy.  He served several tours working a patrol/explosives detection dog.
Spenc is an avid competitive shooter in IDPA, USPSA and 3-gun.  He continually attends various shooting and instructor development courses throughout the year and is constantly learning.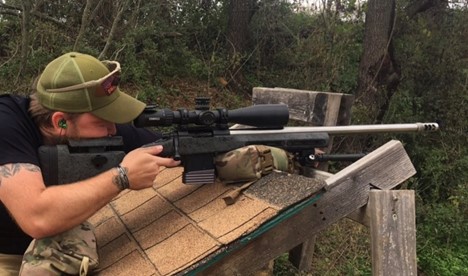 David Mahula
David is currently a police officer with over 15 years experience. He is assigned to the training academy as a firearms instructor where he trains officers and cadets in all aspects of firearms training. He was previously assigned to patrol, Problem oriented policing (POP), Street Crimes Unit (SCU) and Tactical Medic Unit. He oversees the patrol rifle, pistol red dot, low power variable optics (LVPO), programs for the department.
David served over 10 years as a Reconnaissance Marine where he served multiple roles including team leader, designated marksman, demolitions man, and radio operator. He began his career as an instructor during the pilot program for the Marine Reconnaissance pipeline (RMAT/MART) where he instructed and prepared junior marines in multiple fields from PT readiness, swimming, land nav, amphibious operations, and patrolling, readying them to attend and pass the Basic Reconnaissance Course (BRC) He was also a Primary Marksmanship Instructor (PMI) where he instructed and qualified Marines on multiple weapons platforms, rifle, pistol, and heavy weapons. David deployed multiple times to Iraq and Afghanistan with the Marine Corps and again with the Defense Intelligence Agency (DIA) where he was part of an intelligence and security detail. He trained civilian and military intelligence personnel attached to the agency in firearms, tactics, medical, and driving.
David is an avid competitive shooter in IDPA, USPSA, 3-gun, PRS, and sporting clays. He continually attends various shooting and instructor development courses throughout the year and is always a student first.
Matt Archilla
Matt recently retired from a career in law enforcement after 20 years of service. As an active law enforcement officer Matt worked in several areas ranging from patrol to training and is proficient in police operations. The last 5 years of his career was spent in the training section of his department where he created and implemented many training programs for cadets and sworn members. Matt is also an adjunct instructor at the San Antonio College Police Academy where he trains cadets in skills, preparing them for their future careers in law enforcement. In addition to his career in law enforcement he spent 11 years in the Army Reserve as an Army Medic and is also a Registered Nurse. Matt's career in the Army concentrated on training US Army Soldiers, Partner Nations and other foreign military forces in tactical combat casualty care. As a Registered Nurse Matt specializes in Emergency Medicine and Trauma. He holds a Bachelor's degree in Nursing from Texas A&M Corpus Christi and is actively pursuing a Masters in Nursing Science with an Emphasis in Public Health. If anyone cares he also holds an AAS in Pre-Nursing and Liberal Arts from Northwest Vista College.
Matt brings to the table many years of firearms instructor experience and knowledge in emergency medicine and trauma. He is an enthusiastic and energetic instructor who is passionate about firearms and medicine and loves to give others his knowledge!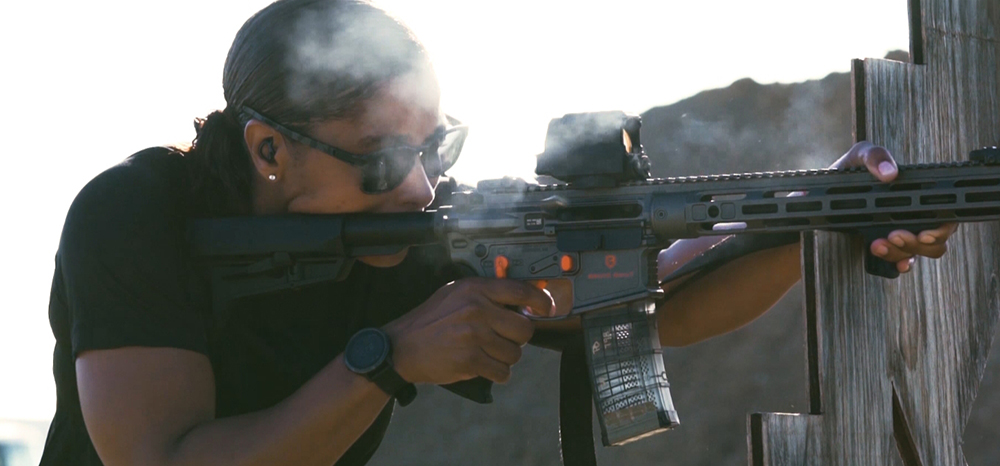 Perla Dominguez
Born in the beautiful Dominican Republic and raised in Sugar Land, Texas, Perla graduated from Sam Houston State University (Eat'em Up Kats!) With degrees in Psychology and Criminal Justice. She joined the San Antonio Police Department in 2012 and was assigned to patrol for several years before joining the DWI Unit where she did her part handling intoxication-related incidents. Additionally, Perla is a member of the department's Tactical Medic program. In 2018 Perla was honored to be selected to be as a member Special Weapons and Tactics (SWAT) Unit. Within RDI, Perla is the lead instructor for the Ladies Only Liberty Belles Gun Club and an instructor for various Law Enforcement and Civilian courses.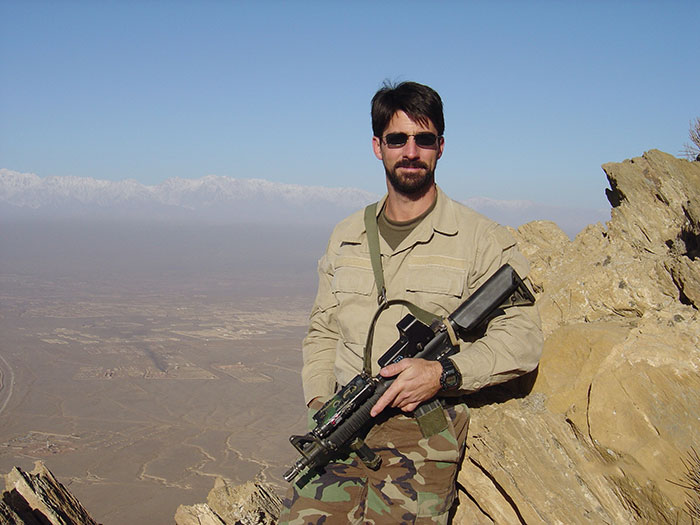 Gary Ellis
Civilian Instructor
Our friend and co-worker, Gary Ellis, knows the tactical prowess involved with handling pistols rifles & shotguns, both on and off the battlefield. He believes that being a good (all around) shooter and decision maker in modern day America is not only a sound goal to gravitate towards, but also an intelligent way to conduct oneself.  Gary is a twenty-one year veteran of the US Armed Forces; fourteen  years Navy and seven years Army. Ten of his Navy years were spent in the coveted halls of the SEAL Teams and most of his Army career found him as a pilot; a pilot in the front seat of a Blackhawk at the 160 th Special Operations Aviation Regiment, Airborne, in Fort Campbell Kentucky.
He deployed sixteen times; some were short hauls and some long…and walked away with most of his health. He loves to embellish that he crept around the world with some of the coolest dudes on the planet.  Gary retired form the military in 2014 and lives with his family in San Antonio. He's humble about his background and sports a grateful attitude when it comes to interacting with and helping other shooters from all walks of life.
For many years he played to win…and he'd like to see you train to win too.  Gary's trained with award winning shooters in his career and insists that fundamentals come first…and last: hold one another accountable for excellent safety standards on the range and always stick to the basics for good shooting, accurate shooting, and safe weapons handling so that the good guys win, and the bad guys loose.  Gary holds a baccalaureate degree in General Studies (Aviation Concentration) from Northwestern State University in Natchitoches LA…which has absolutely nothing to do with being a competent shooter.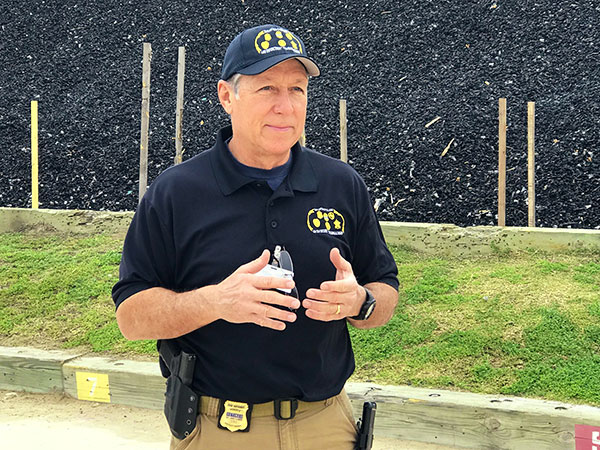 James "Andy" Flowers
Law Enforcement Instructor
James "Andy" Flowers retired from the San Antonio Police Department with 31 years of honorable service. As a Patrolman Andy was an Operator with the department's Special Operations Unit (SOU), Special Weapons and Tactics (SWAT) team. During his time as an Operator in the SWAT team, Andy participated in many real world critical incidents, high risk warrant operations and dignitary protection details. After promoting to Detective, where he worked as a member of the auto theft unit, Andy promoted to Sergeant and was once again selected to be a part of the SOU SWAT team, this time as a supervisor of 13 Operators and active participant during critical incidents and high risk warrants.
Being blessed to have been the member of numerous special units, Andy also served as the supervisor of the San Antonio Police Department Training Academy "Skills" section that included the Firearms, Tactics and Emergency Vehicle Operator Driving section. This section of the San Antonio Police Department was responsible for the training of newly hired cadets and Sworn Officers for the San Antonio Police Department. After retiring from the San Antonio Police Department, Andy was hired as a Continuing Education Instructor at a local college law enforcement training academy. Andy continues his education by attending training during the year, staying current in Law Enforcement trends and best practices in tactics. He is a TCOLE Firearms Instructor and a TEEX Patrol Rifle Instructor. Andy is enthusiastic about training and sharing the knowledge he has gained throughout his years as a Texas Peace Officer and his experiences with the Officers he trains. Certifications and formal resume are available upon request.
Nicholas Garza
Nic is a graduate from Texas State University with a degree in Communication Design. Soon after graduating, Nic realized that his calling required a more selfless commitment to the community and a duty to serve. To date, he has twelve years of law enforcement experience and is currently a full time SWAT operator in Texas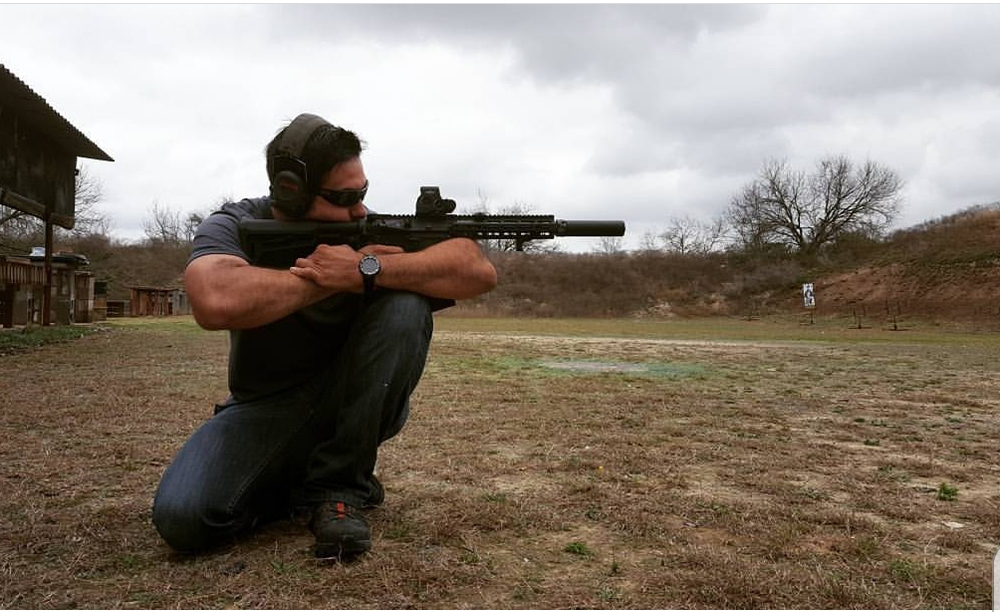 Nat Jurado
Nat served 9 years in the U.S. Air Force active duty component and enlisted in the Security Forces field; assigned to the Emergency Services Teams. Nat was invited and selected to instruct at Inter American Air Force Academy concentrating in Latin America and became the lead tactics and firearms instructor. In this assignment, Nat built partnerships and assigned with specialized Partner Nation forces. While in the U.S. Air Force, Nat ascertained Air Force Master Instructor badge and is a graduate of multiple shooting, tactics, and leadership courses. BAAS Degree in Cyber Security – Texas A&M San Antonio. AAS Degree in Criminal Justice – CCAF AAS Degree in Liberal Arts – Palo Alto College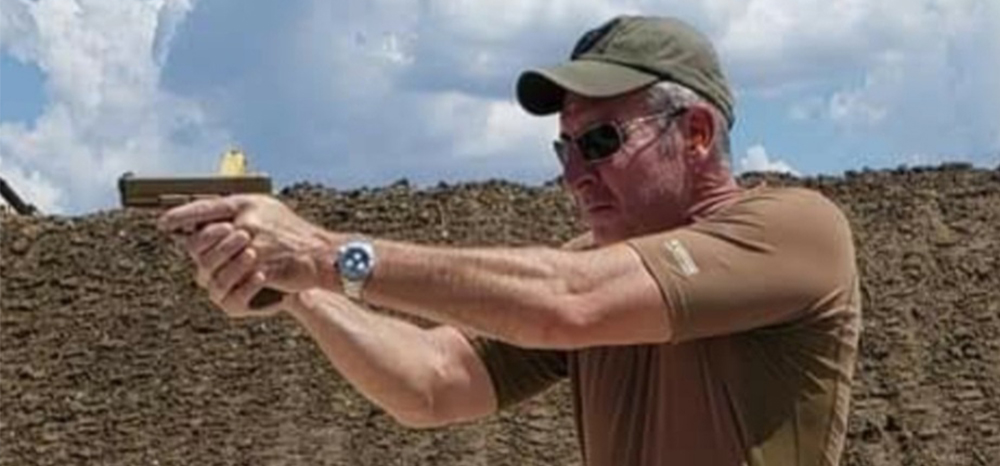 Eric Kaiser
Eric Kaiser is an active Texas Police Officer whose law enforcement career started when the towers fell on 9/11/2001.
Eric is a  Master Texas Peace Officer and a graduate of the FBI-LEEDA Command College and FBI-LEEDA Executive Leadership Institute.  He also is a contributing writer for numerous law enforcement publications.  Eric knows the value of high quality training for both those who wear a badge for a living and armed citizens alike.  It goes without saying that he is a defender of our 2nd Amendment.
At RDI, Eric is often working behind the scenes on community outreach, marketing and course development.  Like all of our staff, Eric considers himself a lifelong learner and you will see him pulling the trigger on our range at every available opportunity.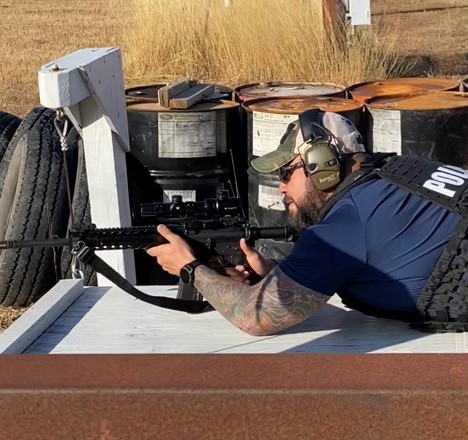 Rene Salas
Rene Salas is a master peace officer with over 21 years of law enforcement experience.  Rene is currently assigned to the Executive Protection in San Antonio, Texas. His previous assignments have been patrol, SAFFE Unit and spent 8 years as a tactics instructor at the Academy. Rene is a TCOLE instructor and a firearms instructor.
Rene is also a 3rd degree black belt in Muy Duk Kwon Tang So Do and has currently taken up Brazilian Ju Jitsu. Along with martial arts Rene has a passion for teaching and passing along whatever knowledge he can.
Chris Timmer
Chris is currently an active police officer with fourteen years of experience.  Chris is assigned to his department's training academy as a full-time firearms instructor.  Chris trains both cadets and officers in all aspects of firearms handling and marksmanship and is currently the lead instructor for the department's Patrol Shotgun program and less lethal impact munitions.
Prior to his police service, Chris worked in the canine industry for nearly ten years where he trained civilian, police and military personnel to handle narcotics, patrol and explosives canines.  This work led to him working as a private contractor on several Department of State and Department of Defense EOD and security contracts.  These contracts took him to such exotic locations as Iraq, Afghanistan, Lebanon, Bosnia and Armenia, just to name a few.
Chris holds several instructor level certifications in tactics and firearms.  In his free time, Chris enjoys shooting competitively in IDPA, USPSA and 3-gun competitions.  Chris is continually striving to improve his abilities and attends professional development courses regularly.
Julie Bruce
After witnessing an armed robbery, Julie Bruce put her fear of guns aside and took a 1-day, ladies-only self defense course with Reality Defense. The instructors were so amazing that she became hooked and joined a local, ladies-only gun club, the RDI Liberty Belles. After a number of years, she was tapped to become the club director. She has since obtained her USCCA instructor certification.
Please note: The RDI Training Facility is not a public range.
RDI Training Facility:
Located on the grounds of J.W. Hughes Excavation Co.
980 Humble Camp Road
Pleasanton, TX 78964
info@realitydefense.net
If you have any questions about RDI or any of our Training Courses, please contact us and we will reply as soon as possible.