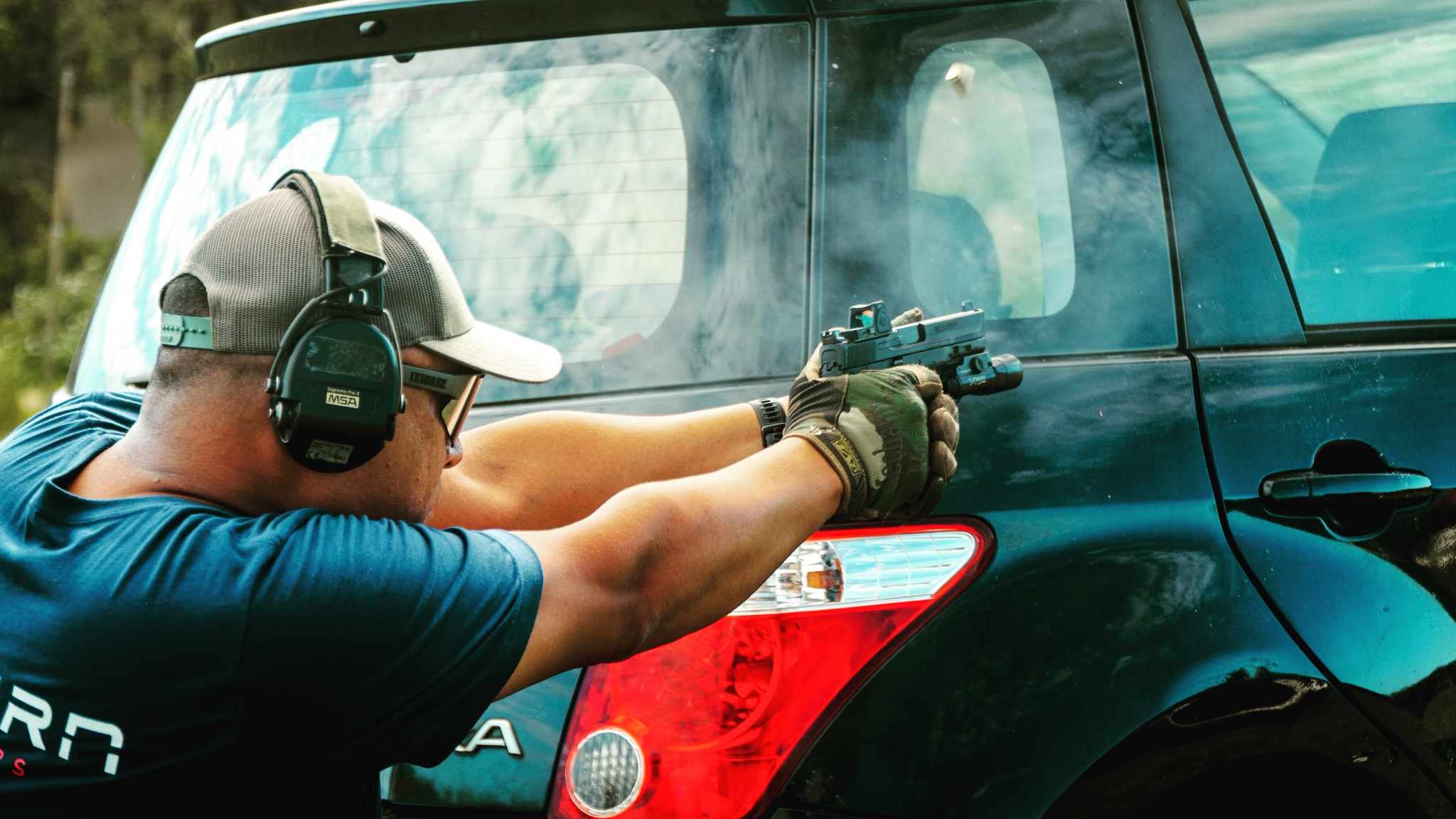 Our Advanced Pistol course is the next level in your journey to becoming a skilled and proficient shooter. Building upon the foundation established in the Intermediate Pistol course, this advanced training program is designed to challenge and enhance your skills in engaging multiple targets, shooting on the move, and mastering unorthodox shooting positions. Join us as we push the boundaries of your pistol shooting abilities and prepare you for real-world scenarios. Completion of the Advanced Pistol course will equip you with exceptional shooting skills, and advanced techniques. Prepare yourself for the challenges of real-world defensive shooting situations and embrace the journey towards mastery.
NECESSARY EQUIPMENT:
Semi-auto pistol 
x3 magazines, 300 rounds ammunition
Holster (In Waist Band (IWB) or Out of Waist Band (OWB) holsters only)
**Absolutely no Small of Back holsters
Comfortable clothing (weather appropriate)
Eye and Ear protection
Water, snacks, bug spray and sun block
Barricade Shooting:
One hand manipulation
Unconventional shooting positions
Pivots/turns
Movement
Stress Shooting
STUDENT CAP: 12
Location: RDI Training Center

Class Time: 0900-1600 (one hour for lunch)
Cost: $175.00
COURSE & EVENT REFUND POLICY:
Refunds will only be made if a class is postponed or cancelled by RDI. If a student cannot attend the class they signed up for, they will be given a half credit to another class of comparable value.  No-shows without prior notice will not be given any such credit. Student substitutions will not be allowed due to an individual's inability to attend a registered class.

Class transfer credit will only be done for one class transfer maximum.  RDI reserves the right to refuse service to anyone.