DEFENSIVE SHOTGUN OPERATOR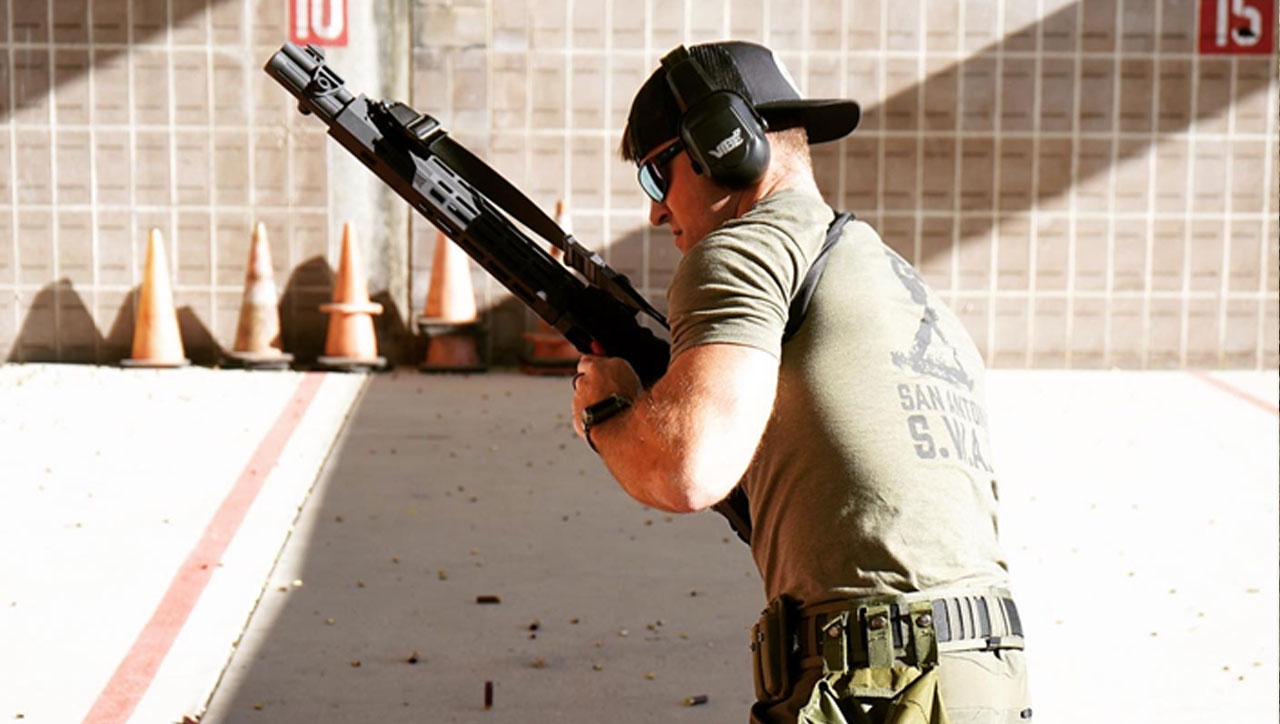 Running a shotgun is a user intensive process. This course is designed around learning to run the shotgun more efficiently and effectively. The student will come out of this course with a better understanding of how to effectively utilize the shotgun in a lethal encounter and how to keep it running in a prolonged fight. Through a series of live fire range drills, the student will gain proficiency and confidence in utilizing the shotgun in a multitude of applications.
TOPICS COVERED
Presentation of the weapon "On Target"
Tactical and Combat Loading
Ammunition Change Over
Positional Shooting
Shooting from Cover
Extended Range Engagements
Movement Drills
Complex Application Drills
NECESSARY EQUIPMENT
Range & weather appropriate clothing
Eye & Hearing Protection
Working Shotgun (Pump or Semi-Auto)
Ammunition minimums- 60 Bird/60 Buck/60 Slug
Ammunition carrier (Side-saddle, stock pouch, belt pouch, etc.)
Water, snacks, sun screen, bug spray
TIME: 0830-1630
NUMBER OF SEATS: 12
PRICE: 175.00
COURSE & EVENT REFUND POLICY:
Refunds will only be made if a class is postponed or cancelled by RDI. If a student cannot attend the class they signed up for, they will be given a half credit to another class of comparable value.  No-shows without prior notice will not be given any such credit. Student substitutions will not be allowed due to an individual's inability to attend a registered class.

Class transfer credit will only be done for one class transfer maximum.  RDI reserves the right to refuse service to anyone.