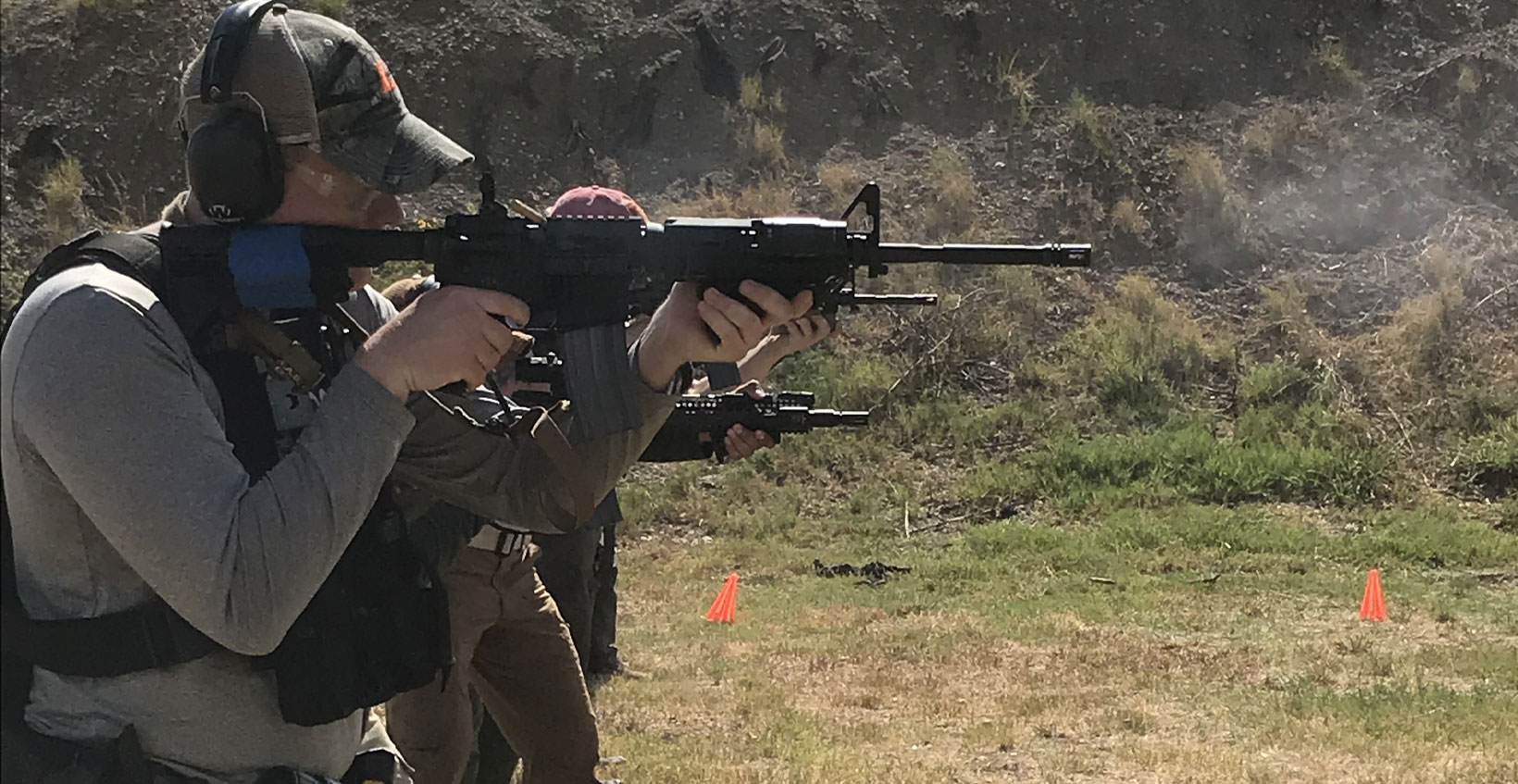 The RDI Patrol Rifle Course (TCOLE #3322) is a 20 hour, 2 day course meeting the requirements for TCOLE #3322. The Patrol Rifle Course will cover nomenclature, basic breakdown/ cleaning, maintenance, zeroing (iron sights only), movement, stoppages, reloads, long and near shooting. Students should be prepared to go past the normal 10 hours should the objectives for the day not be met.
Day two includes low light conditions and begins at 1200 and completes no later than 2200. The course times may be adjusted by the lead instructor to meet the course objectives.
Students will need the following:
Eye and ear protection
AR15/M4 platform rifle (.223/ 5.56)
400 rounds rifle ammunition
3 mags/ 30 round capacity
Cleaning kit
Shooting mat (optional)
Sandbag rest for prone sight in (optional)
Handgun and duty gear (typically worn while on duty)
150 rounds handgun ammunition
Weather appropriate clothing, sunscreen, drinking water, snacks, lawn chair, etc.
Box lunch (recommended)
Location: RDI Training Facility
Cost: $230.00
James "Andy" Flowers
Law Enforcement Instructor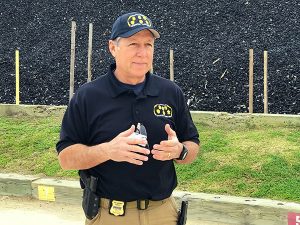 James "Andy" Flowers retired from the San Antonio Police Department with 31 years of honorable service. As a Patrolman Andy was an Operator with the department's Special Operations Unit (SOU), Special Weapons and Tactics (SWAT) team. During his time as an Operator in the SWAT team, Andy participated in many real world critical incidents, high risk warrant operations and dignitary protection details. After promoting to Detective, where he worked as a member of the auto theft unit, Andy promoted to Sergeant and was once again selected to be a part of the SOU SWAT team, this time as a supervisor of 13 Operators and active participant during critical incidents and high risk warrants. Being blessed to have been the member of numerous special units, Andy also served as the supervisor of the San Antonio Police Department Training Academy "Skills" section that included the Firearms, Tactics and Emergency Vehicle Operator Driving section. This section of the San Antonio Police Department was responsible for the training of newly hired cadets and Sworn Officers for the San Antonio Police Department. After retiring from the San Antonio Police Department, Andy was hired as a Continuing Education Instructor at a local college law enforcement training academy. Andy continues his education by attending training during the year, staying current in Law Enforcement trends and best practices in tactics. He is a TCOLE Firearms Instructor and a TEEX Patrol Rifle Instructor. Andy is enthusiastic about training and sharing the knowledge he has gained throughout his years as a Texas Peace Officer and his experiences with the Officers he trains. Certifications and formal resume are available upon request.